I am enrolling 2 women for this offer beginning january 2019.
Scroll to the bottom to book your complimentary Discovery Call before I begin my waitlist.
The Brand Mastery Mentorship experience is for the visionary woman looking to gain true and lasting mastery of her business's most important asset: her brand.
You need to master both mindset and brand management in order to become a Soul Client magnet.
Brand development is the outer work.
Mindset is the inner work.
Brand is so much more than how you look online.
Brand is about acknowledging the suffering, desires, and real needs of your Soul Clients in a way that makes them know immediately that you are here for them and them only with the perfect solution.
Brand is about how you do what you do, imprinting every platform and touchpoint of your client process with your unique style that is totally unforgettable, impossible to copy, and sets you apart from anyone offering a similar service or product.
Brand is about consciously curating a container for others to participate in the heart and soul of your work, to come together in collaborative community, to support your business for years to come and influence its direction with real feedback.
mindset is so much more than positive affirmations.
Mindset is about releasing the fear-based story of the ego, or the false-self, daily, so that you can make strategic decisions unfettered by self-doubt and the negative projections of those who have your best interest at heart, but lack your grit, ability, and vision.
Mindset is about intentionally choosing to appreciate everything you already have gathered, so that you can leverage your existing resources and connections in a way that manifests even more wealth and builds community around your brand.
Mindset is about making decisions and acting on inspired ideas led by your highest consciousness, purest intuition, and vision with an eye on the long-term equity of your brand, rather than the expediency of short-term success.
Brand + mindset together is how you cultivate committed community and therefore grow your bottom line.
In this mentorship, I will be speaking to your highest and best self, the you that knows you are intrinsically love-filled, limitless, unstoppable, and completely capable of making anything happen that you set your mind to.
LIMITLESSNESS
You will transmute old beliefs into personal power that triumphs over self-doubt and opens doors to unfathomable opportunities.
You will be inspired and moved to tears by the uniqueness of your calling and the mathematical synchronicity that supports you in all you set out to do as you create the thriving brand & business of your dreams.
MASTERY
You will be equipped to cultivate long-term brand loyalty and enhance the brand equity you've already built with your niche.
You will know exactly how to find your next right step at any crossroads by making well-considered, informed decisions informed by key brand strategy principles.
PERSPECTIVE
You will rise above the mundane, fueled by your big vision and a knowledge of the sacred nature of your calling.
You will experience the paradigm shift you need to accomplish the work set before you for the best possible outcome.
This 6 month mentorship covers 6 modules.
All modules blend proven coaching methodologies and brand development expertise to ensure you attain maximum clarity, knowledge, and practice new skills with every module. This is a high-caliber experience in which you are responsible for bringing your content and challenges to every session. Every month's module is supported by worksheets and resources that will make it possible for you to implement key brand strategy principles in all aspects of your online and offline presence and processes.
This program is a container for you to gain mastery of your brand for yourself, rather than me completing everything for you in a purely consulting role.
Think of our first month together as a holistic inventory of everything that is working and not working in your business, brand, and life.
We will take all aspects of your calling into consideration in order to identify your strengths and your weaknesses, your points of confidence and the things you avoid, where you excel and where you flow!
We'll assess how the actual process of delivering your goods and services supports or detracts from your long-term brand equity, and how simple changes to these processes could enhance that equity at no cost.
We'll set clear and defined objectives and intentions that you feel excited about and capable of accomplishing within 6 months.
Most importantly, we will elevate you above the "struggle" and the tedium of mundane to get an aerial perspective of what you are building and what progress you want to see happen in your life.
Think of our second month together as defining the vision for what you want your brand to accomplish in the world.
I will gently guide you beyond the analysis of your past and (its attendant hindsight!) to tap into your deepest desires, next-level consciousness, and your soul's calling. We'll explore ways that your brand can give back to those who have invested in it to help define the purpose, soul, vision, and mission of your business.
We will get bold: we will declare your self-worth and imagine the YOU who makes her maximum impact. What does the world look like with you in it? Whose lives are you transforming? What is your brand known for? What will the next five, ten years hold for you? We'll abstract your vision into a mission, a mantra that you can center on daily to easily align to your big vision.
This is a powerful month of getting beyond "comparison-itis" and into the nitty-gritty of effectively positioning your brand within your industry to make your vision reality.
Our third month together is about diving deep into the work of brand identity and defining how your personal identity coalesces with or diverges from your brand.
Curating a brand identity is about thoughtfully architecting a holistic container for your business to grow and for you to evolve personally. A brand that is too narrow blocks future opportunities by putting you in an industry silo, while an identity that is too broad fails to give you any real traction. It's important to build a brand that you are totally and completely proud of: one that you are thrilled to be an ambassador for in any context. This is where the work of archetype comes in.
Brand archetype is a psychology-driven framework of brand development that leverages time-honored stories told across cultures and millennia. Archetypes represent universal patterns of human storytelling with recognizable protagonists. We'll apply this model to your own brand by identifying a specific archetype and moving through clarifying personification exercises.
Our fourth month together is all about equipping you with tools for telling your brand story, developing an over-arching narrative for your work that people can relate to and get behind, as well as supporting you as you test these methods in real-time through content creation and conversations.
By embracing the power of archetype, we see our work in the context of those who have come before us and those who have gone after us. Sharing this archetypal story offers unifying subtext that invites one's audience to draw closer through the power of shared narrative and forge a real emotional connection with you, your vision, and the business you are building.
In addition to this archetypal work, we'll look for underlying themes to your brand and personal stories. We'll weave these themes into the narrative arc of your brand identity. This is a rich and varied landscape that will help you see the miraculous path you've taken so far in your life, and open your eyes to all the ways in which you can form a life-long bond with a committed audience.
Our fifth month together moves beyond the surface-level aspects of your service or product offering and into the true substance: how you contribute to the life of those you serve in meaningful and significant ways, whether literal or emotional. We'll tie in threads of archetypal identity, your big vision, and your story into one cohesive framework that offers your audience a clear and defined place to gather around shared values.
We'll look to the reputation of your brand and testimonials describing your services to see how your audience has explained what you do (accurate or not, this is critical and clarifying information!) as well as how it made them feel.
We'll get supremely specific about your Soul Client, crafting resources customized fully to her. You will be challenged to commit to a specific niche and/or find innovative ways to more effectively connect with your niche with an intention of pure service and appreciation. We'll look at practical ways to articulate the essence of your offering to help catalyze a decision in potential clients.
In our sixth month together, will once again take an aerial perspective. We'll track back to your original intentions and objectives to ensure that they are indeed manifesting – we'll make adjustments to help you reach those goals, and we'll acknowledge what you've already accomplished!
In these sessions, we'll identify what brand metrics are most useful and accessible for you to manage on a long-term basis with consistency. Brand metrics are indicators of the growth of your brand. These are specific expressions of big principles like brand awareness and brand recognition.
We'll analyze how to weave into your existing brand presence the more profound aspects of identity we've excavated together. These are the points of positioning that totally differentiate you from others offering similar services. We'll map actionable steps, if necessary, to help pivot your brand's existing positioning into alignment with what you want to be known for moving forward, without destroying the reputation and credos you've already built.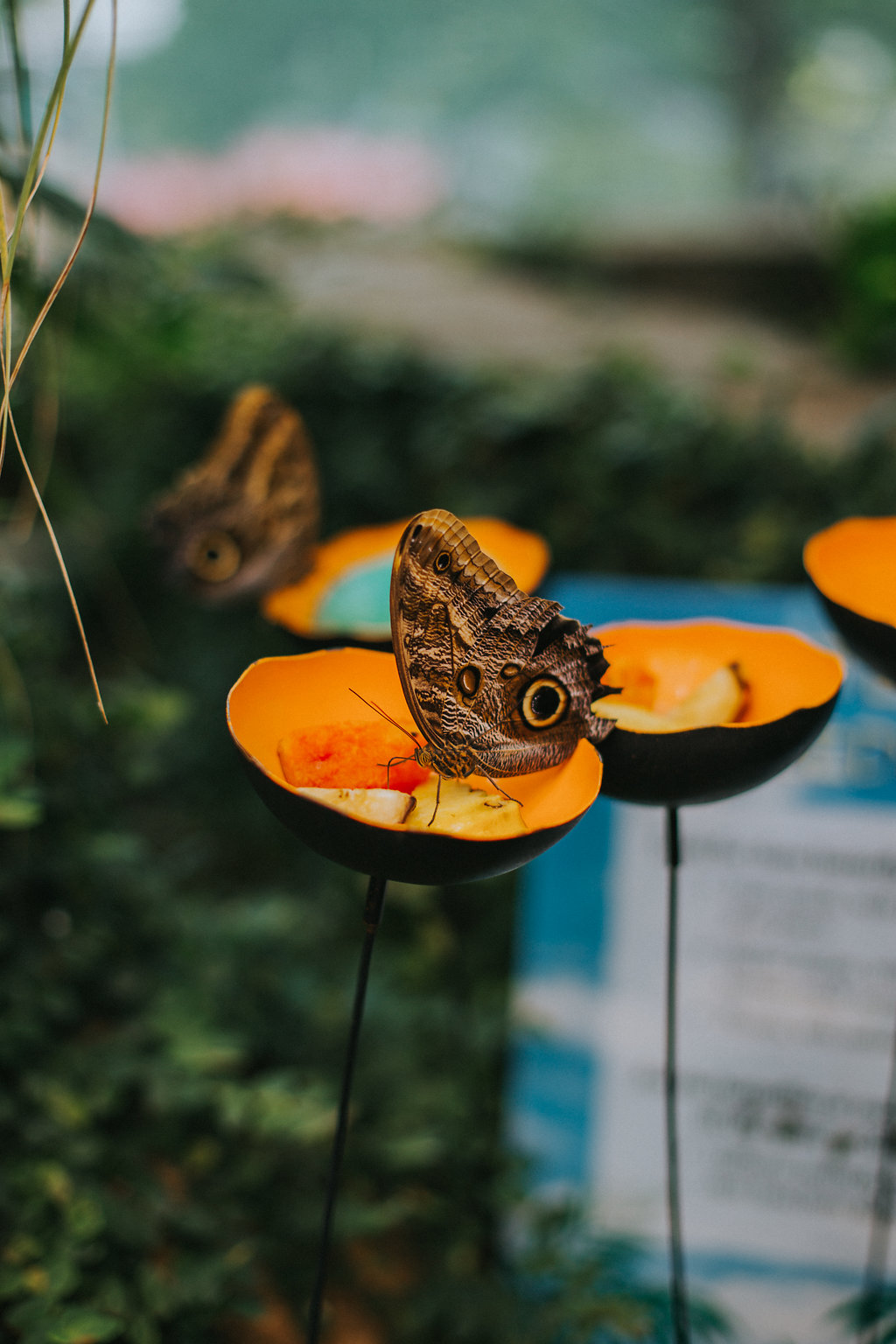 These additional sessions support you with the inevitable questions and crossroads that arise as you implement your new insights, discoveries, and truths into all aspects of your brand identity and even into your daily life.
These sessions are powerful, strategy-oriented sessions that ensure every action you take is deeply aligned to all aspects of your brand identity without alienating your audience, going too big too fast, or creating a ton of extra work for yourself that doesn't serve the efficacy of revenue-generating activities within your business.
You will feel creative flow, abundance, and ever-increasing confidence as you take the foundational work we have done together and see it become the wind beneath your brand's wings. This is also a powerful time to reflect on how far you've come in such a short time, make note of what subjects interested you the most, and ask for resources to further your study in a particular aspect of brand development.
Limitlessness. Mastery. Perspective.
This is a brand development engagement like no other: one where I come alongside you as both coach and consultant to help you gain real, long-term mastery of your brand. Brand stewardship and brand ambassadorship are not simply abstract, ethereal concepts: they are aspects of business management that directly impact the growth of your bottom line, and make it possible to grow your top line with more ease, efficacy, and speed.
Let's discover if this engagement is the right fit for you.
Book your complimentary Discovery Call.